Warning Signs of a Tornado & Other Disasters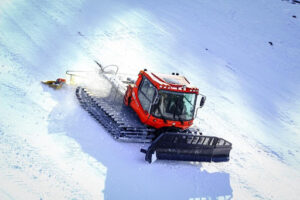 Tornadoes can have a disastrous impact on any location that they strike. Tornadoes are common in the United States today and are single-handedly responsible for house damages and restorations across a number of states. While most homeowners rely on emergencies to alert them of incoming disasters, our tracking systems don't always work to perfection, which is why you should keep an eye out for warning signs of a tornado. 
Some emergencies arrive without warning and can have a detrimental impact on the environment and the society they strike around them. In this article, we look at some of the warning signs of a tornado and other emergencies and natural disasters in general, which you shouldn't ignore. Run through this article to find these warning signs and prepare your response for them. 
Listen to Your TV 
For some, this might come across as obvious, but for others, this may be something they haven't yet figured out. Your state or local city television network will broadcast all updates and reports related to a tornado and will ensure that you know when a tornado is circling around you and is about to strike your vicinity anytime soon. 
Always keep an eye on weather reports for your area so that you don't miss out on updates on how the weather is going to be like in the foreseeable future. Actual tornado warnings are released just 13 minutes before the tornado begins, which is why you will have to keep an eye on other updates and monitor events cumulatively to ensure that you have your eye on the latest happenings. 
Green Sky 
If you are unlucky and haven't yet registered any warnings, you must consider the green sky as your first warning of an approaching tornado. No, the green color you see in the sky isn't just pure hocus pocus and definitely isn't the luck of the Irish; the green in the sky is an indication of forthcoming tornadoes and even severe thunderstorms. 
The green is produced through the filtering of sunlight by towering clouds that circle the earth's atmosphere before a tornado or emergency is about to strike. A storm that produces a green shade in the sky is bound to create tornadoes that eventually lead to damage, sizeable hail, lightning, fast winds, and torrential rain. 
Funnel-Shaped Cloud 
A funnel-shaped cloud is usually the start of the action and is one warning that you shouldn't take lightly at all. This is the biggest visual cue for you to make a dash from home and head towards safety. The funnel-shaped cloud you see as a sign of an incoming tornado will soon start approaching the ground. The cloud looks dark and stormy and makes its way for the ground with increasing space. 
This is not a sign that you can ignore because this is just about as explicit as warning signs can get. Make it a rule to make the dash whenever you see a funnel forming in the sky and approaching the ground, preferably a fair distance away from you. The funnel can grow even harsher if the storm and wind conditions are excessive. Excessive stormy and windy conditions can add to the strength of the tornado and make it even worse than what it actually is. 
Mass Movements of Animal 
This is one of the early signs and something that finds roots in superstition and fact. Sudden mass movements of animals have been associated with incoming disasters and natural occurrences. The reason behind this is the heightened sensory organs that animals possess and their ability to sense environmental changes that are unknown to us at the moment. The fight or flight sense of animals is stronger than us, which is why they make mass movements if things are about to grow wicked. 
Rapidly Receding Tide 
While, not related to a tornado, a rapidly receding tide is usually a sign of incoming disaster in the form of a tsunami. The tide comes up and goes back based on the dates of the moon, but if the tide suddenly recedes back, leaving swimmers dry and crabs clicking their tongs, a tsunami is on the cards. 
Tsunamis usually occur after an earthquake in the ocean. Tsunamis have the ability to destroy anything in their path and leave catastrophic impacts. Tsunamis can have a serious impact on the land and are hard to record and create alerts for. 
Hair Standing 
Hair standing on its end and the general feeling of static is directly correlated to a building thunderstorm or an approaching tornado. This is easy to notice, as hair from all over your body will stand in sync, waiting for the thunderstorm to come and bring its havoc. Some people also report pops in their ears and a buzzing sound of metal jewelry ringing around their ears when a tornado is nearby. 
Disaster recovery is an extensive process if you don't have the right team available. is just a call away for you! You can get in touch with us to perform a thorough inspection of your house and clear it up for future use. 911 Restoration of Murfreesboro