Fire Damage Restoration in Murfreesboro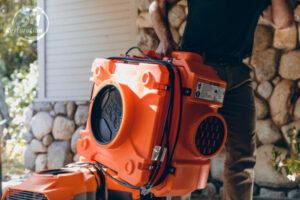 A sudden fire is easily one of the worst things that can happen to your Murfreesboro property, and you're never fully prepared for when it happens. Aside from the safety hazards and potential loss of life, here's now the financial burden of rebuilding your home or business and replacing what was lost. With so much happening and once, you undoubtedly feel overwhelmed and don't know where to turn for help.
When times get tough, you can always rely on 911 Restoration for emergency fire damage indianapolis in. With our phone lines open 24/7/365, we can have a team of our experts at your front door within 45 minutes of your call.
We make sure that our on-site technicians are IICRC-certified, thoroughly experienced in all forms of restoration, and equipped with all of the most efficient tools and materials in the industry to take on:
Smoke removal
Ash and soot cleanup
Fire retardant chemical cleanup
Disposing of burnt possessions
Restoring salvageable items
Repairing smoke-damaged walls
Replacement of damaged flooring
Comprehensive structural repairs
We know how traumatic a property fire is for anyone, especially for you the owner. When you call on us for our services, you'll be treated with the utmost professionalism, compassion, and sensitivity. No matter the time of day, or how long restorations will take, we're here for you from the moment you call until long after we've completed our work.
911 Restoration provides fire and smoke damage for all Murfreesboro homes and businesses. Contact us today to get your Fresh Start Experience.
High Quality Fire and Smoke Restoration Services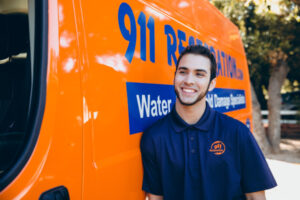 Before we go any further, it's important to remember that we cannot put out fires ourselves. If one breaks out at your home or business, get everyone to safety first and call the fire department immediately. Once the fire is put out, and you're finally given the go-ahead, then call 911 Restoration of Murfreesboro to start putting your life back together.
Our fire damage restoration crew begins their job with a free visual inspection. remove all potential hazards: vacuuming up water left behind by fire hoses and sprinkler systems and using soda-blasting to remove smoke ash and soot. Once they've removed all damaged possessions and boarded up your windows and doors for added safety, it's time to start repairing your property.
We customize our services for your exact case, no matter how big or small it might be. If your property is severely damaged and needs more than basic repairs, we can come up with a rebuilding strategy based around you and your needs. We also offer puffback cleanup for when your furnace or boiler gets clogged and leaves soot on your walls and ceiling.
Call 911 Restoration to learn more about how we can help you recover from fire and smoke damage.
We Help You Every Step Of the Way After Fire Damage
If you own property here in Murfreesboro, then you've most likely purchased insurance on it for all types of emergency situations. However, when it comes time to finally use it, things can get more complicated than you'd expect. You might have a hard time navigating the claims process, and making one small error can cost you hundreds, or even thousands, of dollars.
Fortunately, we provide all of our customers with a free insurance consultation, where we sit you down and go over everything that's covered under your current plan and what your best options are. We'll be there to guide you through the complex paperwork and will even bill the company ourselves, giving you plenty of time to focus on more important issues at hand.
We keep you completely up-to-date on our progress and are always available to address your questions and concerns. If you need tips for fireproofing your home or business, our on-site staff is more than happy to give their advice. We've made it our mission to help our neighbors when they need it most, and that's exactly what we'll do for you.
Don't wait another minute to save your Murfreesboro home or business. Call 911 Restoration as soon as you need our fire damage restoration services, and we'll be there right away.
Serving the communities of La Vergne, Murfreesboro, Rockvale, Smyrna and surrounding areas