Water Damage Restoration in Murfreesboro
Weather Alert: If you are experiencing weather-related damage from the storm, call us today for emergency assistance!
911 Restoration of Murfreesboro
If you own property in or around Murfreesboro, then you're likely doing everything you maintain it. Still, even if you do everything right, accidents can happen and Mother Nature will always have other plans. So when disaster strikes, you'll need the best professionals in the area to help you repair the damage and get your life back together.
Luckily, you can always count on 911 Restoration of Murfreesboro to be there whenever you need emergency services. With our staff on-call 24/7/365, we can have a team of professionals at your front door within 45 minutes. Each member of our crew is IICRC-certified to ensure extensive training and experience in all forms of restoration.
Our locally owned and operated franchise is fully-licensed, bonded, and insured for your protection and peace of mind. And because we understand that cost is your biggest concern, we always start off with a free visual inspection (for property owners) followed by a free insurance consultation. Our experts will even guide you through the complicated claims process and bill your company directly to let you focus on more important matters.
When you're faced with any kind of property damage, know that you can count on us every step of the way. Call 911 Restoration of Murfreesboro any time you need full-service water, mold and fire restoration.
At 911 Restoration of Murfreesboro, we offer a Fresh Start with our comprehensive selection of property damage restoration services, including but not limited to:
Whether you're a Murfreesboro homeowner or business owner, 911 Restoration of Murfreesboro is your Fresh Start! We'll communicate with you throughout the entire process, help answer questions related to insurance, and restore your property to its pre-damaged condition. One of our IICRC-certified teams is dispatched within 45 minutes of your call! Contact us today, and one of our friendly representatives will assist you in finding the nearest Murfreesboro location.
Service area map
Water Damage Restoration
Between broken appliances, burst pipes, clogged gutters and heavy storms, your home or business is at risk for water and fire restoration fishers in in more ways than one. And if it's not addressed right away, you'll be left with even more expensive repairs in the future. Yet no matter how it started, or how bad it is, 911 Restoration will always bring your property back to like-new condition.
Upon their arrival, our technicians quickly extract all loose water and get the area completely dry before fixing the source of the damage. They seal up any leaks or cracks that they discover, perform structural repairs, and can even return for preventative maintenance. Furthermore, they consistently check for any forming mold outbreaks and remove whatever they find right away.
Remember, fixing water damage as soon as you spot it is absolutely crucial. Call us any day at any time to save your property and your peace of mind.
Tornado Damage Restoration
We understand the disruptions to daily life that can occur when a tornado damages your house or office. Fortunately, 911 Restoration of Murfreesboro has a team of skilled specialists ready to assist you with storm damage repairs 24 hours a day, 7 days a week.
If the unthinkable occurs and you find yourself dealing with a hurricane or tornado damage, Call 911 Restoration of Murfreesboro right away.
A.P. Meulemans
"Greg and his team were very attentive to our situation. Responded quickly even when we had late evening water leak. Greg had very good communication with the steps and procedures needed to resolve the leak and water damage. Helpful in filling the insurance claim and get contacts for repairs. They truly are working for their clients"
Sanitization and Disinfection
With the Coronavirus pandemic still raging on, keeping your property clean and safe is now more important than ever. That's why, aside from our wide range of restoration services, we also provide sanitization and disinfection for Murfreesboro property owners.
Our experts take every precaution necessary to protect themselves, and you, as they deep clean your home or business. Each member of our team is trained to follow strict CDC and EPA protocols. Moreover, this ensures your property is safe for everyone by the time they've finished the job. And if repeat services are needed, especially for businesses, we'll be there as soon as you give us a call.
If you or someone you live with is immunocompromised or you need to protect your employees and customers, contact 911 Restoration today to learn more about how we can help you combat the coronavirus.
Mold Removal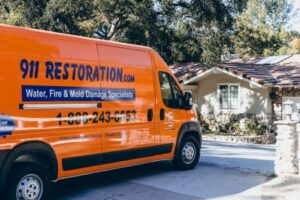 Whether there's a leak in your walls, or a puddle seeped into the floor, unchecked water damage of any kind will leave you with a nasty mold outbreak. And because it thrives in dark damp areas, you may not realize that you have one until it's out of control. You might also be tempted to remove it yourself, but a risky task like this is always best left to the professionals.
The experts at 911 Restoration of Murfreesboro can safely remove all traces of mold and water damage, carefully making sure that nothing spreads. Afterward, they make all necessary repairs and replace parts of your structure that are too badly damaged, giving you a completely Fresh Start. If requested, our staff can even arrange for third-party lab testing to put your mind at ease once and for all.
Don't put your health at risk. Let 911 Restoration handle your mold remediation needs today.
Sewage Backup Cleanup
Aside from being gross, sewage cleanup indianapolis mean big trouble for your home or business. They can cause massive structural damage, breed toxic mold, and bring in hundreds of disease-causing parasites. If you discover a sewage issue on your property, leave it alone and call 911 Restoration of Murfreesboro immediately.
After removing all traces of black water and drying everything out, our experts thoroughly check for the source of your backup and address it on the spot. Whether it's removing tree roots, fixing your plumbing, or even replacing your septic valve, they'll ensure that you never experience another back up again. Finally, they finish the job by sanitizing the space thoroughly and permanently clearing out lingering odors to make it look, and smell, like nothing ever happened.
Let our team at 911 Restoration give you a truly Fresh Start after even the nastiest at-home disasters.
Fire Damage Restoration
Fires start suddenly and spread rapidly, leaving you with little time to escape and thousands of dollars in damages. Obviously, your first priority should be to leave the building and call the fire department immediately. Once everyone is safe, and the fire is put out, reach out to our team at 911 Restoration for emergency fire damage indianapolis services.
Our technicians quickly extract water left behind from fire hoses and sprinklers. We'll even use soda-blasting to clear out all smoke, soot, and ash. They'll board windows to keep out the elements, pack and store away all at-risk items, and offer rebuilding solutions for significant damage. And our services don't stop there, we also offer puffback cleanup for when your furnace or boiler malfunctions.
Because even a small fire can cause extensive damage, you'll need a team of professionals that you can trust completely. Let 911 Restoration of Murfreesboro be your go-to company for all of your emergency service needs.
Disaster Restoration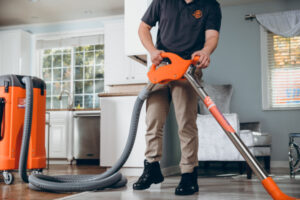 indianapolis natural disaster 2021 wreak havoc on properties all across the United States, and Murfreesboro is no exception. And no matter how much you try to prepare, sometimes it's not enough. So if your home or business is hit by storms, floods, fires, or even the occasional tornado, know that 911 Restoration will always be there to help.
Our experts put all of our high-quality services to use in order to fully restore your property. These can include clearing out water and smoke, repairing pipes and appliances, fortifying the structure. Other services include replacing your windows, flooring, and drywall, depending on what just happened. Our team will take in any salvageable items that they find and bring them in for restoration.
Call 911 Restoration of Murfreesboro today and let us revitalize your property after any natural or manmade disaster.
Commercial Restoration
When you call on us for commercial damage restoration, we'll treat it as if it were our own.
You put everything you have into running your business. You can't afford to let a burst pipe, flooded basement, or storm damage set you back. Our same-day services will ensure a quick recovery and constant support from start to finish.  Furthermore, we'll even give you some helpful tips for preventing future damage.
You don't have to handle everything on your own. Call us today to learn how we can help you and your business recover.
Serving the communities of La Vergne, Murfreesboro, Rockvale, Smyrna and surrounding areas