Sanitization Services in Murfreesboro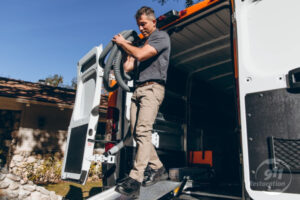 Property owners right here in Murfreesboro and all over the world have been on high alert since the start of the coronavirus pandemic. Businesses have suffered, hospitals have become overwhelmed, and lives have been changed most likely forever. As a result, many have taken drastic steps to make sure that they, and everyone else around them, stay safe and healthy at all times.
Even now, as measures are being lifted and vaccine rates slowly rise, everyone should continue to use caution when out in public spaces. This includes wearing masks, maintaining social distancing, and reducing the number of people you allow onto your property. Furthermore, millions have now made a habit of washing their hands constantly and heavily sanitizing all surfaces and frequently used objects.
When it comes to the coronavirus itself, survivors will tell you that this disease is not something to take lightly. Symptoms will typically manifest within two to fourteen days of exposure, and even those who are asymptomatic can still spread it rapidly. And even if you contract it and recover, studies show that at least one third of all survivors continue to experience side effects that last for many months afterwards.
If you own property in or around Murfreesboro, then you've likely researched every means possible to keep it safe for everyone who enters. A home should always be a sanctuary, and business owners should do everything they can to keep their employees and customers safe. And with the added urgency of a pandemic, you need all the extra help you can find when it comes to deep-cleaning.
Along with all of our standard restoration services, we at 911 Restoration of Murfreesboro also offer comprehensive sanitization and disinfection services. All of our on-site experts are highly experienced, IICRC-certified, and trained to follow strict CDC and EPA protocols. We happily service both commercial and residential properties alike and can be reached 24/7/365 by phone.
In addition, our experts take every precaution possible to keep themselves and you safe as they do their job. They perform each task fully equipped with PPE and other protective tools necessary to contain viruses and stop them from spreading. And, in accordance with CDC guidelines, they take the time to remove and dispose of all equipment and materials in the proper order for added security.
911 Restoration can also provide sanitization services for cases unrelated to the coronavirus. You might live or work with those who have compromised immune systems, or your business may service those who are at risk for serious illness. Our experts can get your property fully disinfected for them and will even make repeat trips at your request.
Although we pride ourselves on carrying out each job with the same sense of urgency, please remember we cannot risk our employees' health or yours. Therefore, we ask that you wait to contact us and get yourself tested immediately if you are currently experiencing any of these symptoms combined:
Shortness of breath
Coughing
Nasal congestion
Sore throat
Fever or chills
Headache
Body aches
Fatigue
Nausea or vomiting
Loss of taste or smell
Health should always come first for you and everyone else in your life, so take all the time you need to rest, quarantine, and get treatment if necessary. No matter how long it takes, we'll be on-hand when you finally recover to provide you and your property with a completely Fresh Start.
Right now, we are facing a challenge like nothing we've ever seen before. Yet while it's easy to feel scared and hopeless, a lot of good has still come from this widespread event. And if we can provide you with some sense of comfort and safety, then we've done our jobs.
Our 911 Restoration franchise provides sanitization service to commercial and residential properties here in Murfreesboro and all surrounding areas. Call us today to learn more about how we can help keep you, and everyone else in your life, safe and healthy.